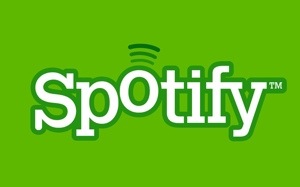 Spotify has launched a new service which allows artists and managers to promote their merchandise on the platform for free.
Launched in conjunction with Topspin, artists can now display t-shirts, vinyl, posters, bundles and other merchandise to all of their fans and followers. The system works by using Topspin's ArtistLinks tool, which allows acts to link to any web-based merchandise vendor of their choice.
Acts then post an item on Spotify by adding an image, a title and a description alongside a URL to the item of merchandise in their store. Each listing will be moderated and approved by Spotify to make sure it's a legitimate merchandise offer, and will appear in an artist's listings within 24 to 28 hours. For more information head to Spotifyartists.com.
Acts such as Led Zepplin have been trialling the new system. Both Zeppelin and Oasis have uploaded their backcatalogue in recent weeks. Spotify has also been made available for free on any platform – including mobiles and tablets in recent weeks. The service had previously required people to be paying subscribers to use its smartphone and tablet apps, with itsfree service restricted to desktop use only.