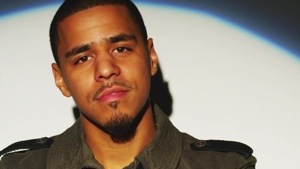 J. Cole also explains what his role with Dreamville will allow him to do.
J. Cole's Dreamville imprint made headlines yesterday (January 27), when it was announced that it would join Interscope Records in a partnership. Cole spoke with Forbes about how the partnership works.
"We provide the artist, the direction, the guidance, the music, the new ideas, and they provide muscle and years of experience of really giving artists the proper push," J. Cole said. "We hope to add to the list of legendary albums that were made over in that building."
Cole's work with his Dreamville imprint allows him to do more than rap, according to the emcee.
"As an executive it gives me the opportunity to sign acts and break them, but as a producer it allows me to produce someone's entire album and put it out," Cole said. "That's what I really look forward to."
During his Forbes interview, Cole acknowledged that this would not have been possible without witnessing the work of others in Rap and in business.
"It's definitely a path that's been made possible by the Dr. Dres and the Jay Zs," Cole said, referring to Dr. Dre's Aftermath Record and Jay Z's Roc-a-Fella and Roc Nation imprints. "These guys who had amazing artistic ability in terms of rapping and production and song writing, but also had a double-sided executive mind."
On top of announcing the Dreamville-Interscope partnership, J. Cole also released Revenge of the Dreamers, a project that can be streamed here.