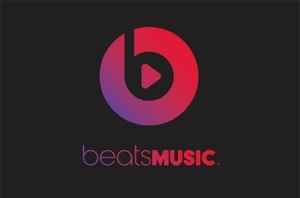 Beats Music was signing up an average of 1,000 new subscribers a day through its first month, according to the sources cited by Bloomberg BusinessWeek this morning.
BusinessWeek's contacts claimed that 70% of the 750,000 trial users generated by AT&T's 30- and 90-day trial promotions for the service — in addition to the 28,000 signed up in its first month – converted to paid subscribers, which would translate to roughly 525,000 new subscribers.
All told, Beats Music's supposed 553,000 new subscribers would generate $5.52 million a month in revenue for the $9.99 a month service. Beats Music did not respond to a request for comment on these numbers at press time.
Spotify, founded in 2006, reported having some 6 million paid subscribers as of 2013, meaning the service has added an average of about 857,000 new subscribers per year since its beginning.
The dramatic growth would significantly affect the bottom line of the music business — earlier this week, reports from the RIAA revealed that streaming services generates 20% of the industry's total revenue.
Beats Music recently raised $60 million in funding, the majority of which will be used for marketing, according to Billboard sources.
As well, the service recently acquired Topspin, the previous domain of Beats Music CEO Ian Rogers, to augment its artist services within the platform. "We're committed to establishing Beats Music as a conduit for the artist-fan relationship, a platform where artists have a voice, and a provider of useful data and analytics on how fans interact with artists and their music," Rogers wrote at the time. "This acquisition puts our money where our mouth is."
[Billboard]