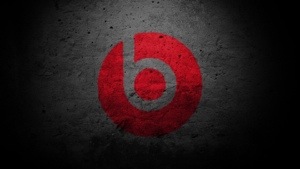 Ian Rogers begs to disagree with Billboard's assessment of Beats Music's uneven first 100 days.
On April 28, the company CEO posted to the Beats Music blog "100 Days and Runnin,'" which reads part checklist, part testimonial, and part advertisement. "It's been a busy 100 days and we're not slowing down anytime soon," Rogers writes, citing the subscription streaming service's Super Bowl commercial with Ellen DeGeneres, partnerships with AT&T and Target, and exclusives from artists like Lykke Li and Nine Inch Nails as proof of Beats Music's success — all features "worth paying for," he adds.
Rogers focuses especially on the company's bundling subscription with AT&T, the No. 2 mobile service carrier in the United States, serving as a sort of bulwark against Spotify's wireless partnership with Sprint set to be unveiled today, April 29.
Beats Music Is Top Downloaded iTunes Music App
Beats Music Adds In-App Purchasing for iOS
Is Beats Music Retaining 70% of Its Trial Users? (Report)
"We set incredibly high expectations for converting trial listeners to paid listeners through our AT&T partnership, specifically through our one-of-a-kind family plan (five subscriptions for $14.99/month)," he adds. "One hundred days in and the rate of conversion from trial to paid has far surpassed our projections by more than 40%, and 33% of our overall subscriptions have come through AT&T."
Last month, reports claimed that 70% of the 750,000 trial users generated by AT&T's 30- and 90-day trial promotions for the service — in addition to the 28,000 signed up in its first month — converted to paid subscribers.
While Beats insiders argue that subscription and consumer reactions have met expectations and that "millions" of people trying it out have exceeded expectations, label sources make a more conservative estimate a more "disappointing" number in the low six-figures, which they gauged based on revenue impact.
"Jimmy is finding out this is tougher than it looks," one senior executive told Billboard earlier this month. "This business takes time."
It may take less time if Beats Music would modify its advertising-led approach and give away more free music, added some label sources. "We've learned from Spotify that you have to fund free for a length of time with users investing time, creating playlists and getting used to the service," said another senior executive.
Though Sprint has half of AT&T's mobile customers (54 million to 110 million), putting Spotify's bundling plan at a disadvantage to Beats Music's, Spotify counts 2 million U.S. subscribers — which they attained through two-and-a-half years of giving away millions of dollars' worth of music, according to people familiar with the company's data — to Beats' unknown but likely smaller base of subscribers.
And yet, there's hope: this past week Beats Music's iOS app beat Spotify's in the iTunes store when it became the No. 1 downloaded app in the music category (compared to all categories, it was No. 5).
Beats Music's growing pains may be expected, but with Spotify's Sprint partnership here, now, there's added pressure for Rogers' subscription service to ratchet up the numbers to stay relevant in an increasingly crowded market.