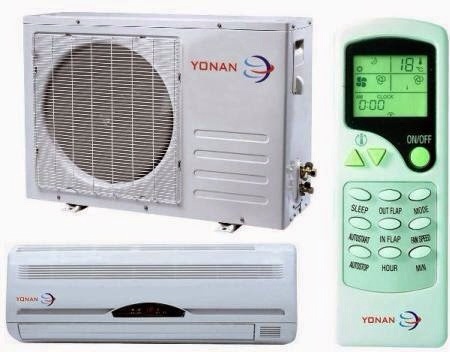 One of the things that frequently happens when building your own studio in your basement or garage is that you construct it to get as much isolation as possible, then realize that the temperature inside always hovers around tropic-level heat, even while the weather is below zero outside. That's because the last thing that most home builders consider is ventilation and air exchange, or they think they don't have enough money to get the job done properly.
Here's a quick excerpt from my Studio Builder's Handbook (written with Dennis Moody) that covers what might be the best way to make those studio temperatures comfortable without spending a lot of cash.
"HVAC (heating, ventilation, air conditioning) is a bigger part of any studio than you might realize, so it has to be taken into consideration right in the beginning. Don't even think of using a window air conditioner since they're way too noisy and will defeat any isolation you might've built. For real studio HVAC you really only have two options; forced-air or a mini-split.
Forced-air is certainly the way to go but gets very expensive very quickly, since the ductwork has to use a lot of right angle bends and diffusors to lower the air speed so it doesn't make any noise (air noise is a vocal killer). It also requires a concrete slab to mount it on the ground outside. Finally comes the installation labor, which must be done by a pro.
A much more viable solution is known as a "mini-split". This is a system that's very popular in Europe and Asia were the compressor is located outside the building and the air handling unit inside. All that's required is a 1″ hole that's cut through the wall to allow access for a hose to go from the compressor unit outside to a cooling head mounted on the wall inside the studio, and a small drainage hose. The cooling head is mounted on a wall and is very quite. Depending upon how large your space is, a unit that puts out between 9,000 and 12,000 BTU unit may be enough. A big plus for the mini-split is that not only is it inexpensive, it's very quiet as well. They are also available with an optional "heat pumps" for those cold winter days that everyone experiences (even in warm climates).
While you can install a mini-split yourself, your might want to get a pro HVAC technician to do the complete job. It should only take a few hours to install, so it won't be outrageously expensive, but because these units need freon gas to function, you'll have to have a professional technician do the freon work and they charge a lot for handling this gas. Even with the extra expense of a professional tech, at least you'll be sure that it's done right. Make sure that you have the unit serviced every year, and keep the filter clean as that helps to keep the unit from getting noisy.
If you do decide to install a forced-air system, it's important to know where your feeds and returns are going to be. For instance, you don't want to place an air conditioning feed directly over the mixing position of your console, or directly over were your drums are going to be set up. As practical as this might sound, you'll find this kind of direct placement will mean that it will become uncomfortably cold when the air blows directly on you. Make sure you put the feed in a place where it will be defused and quiet."
You can read additional excerpts from The Studio Builder's Handbook on the excerpts section of bobbyowsinski.com. You might also want to check out my Music Studio Setup and Acoustics video course on lynda.com.