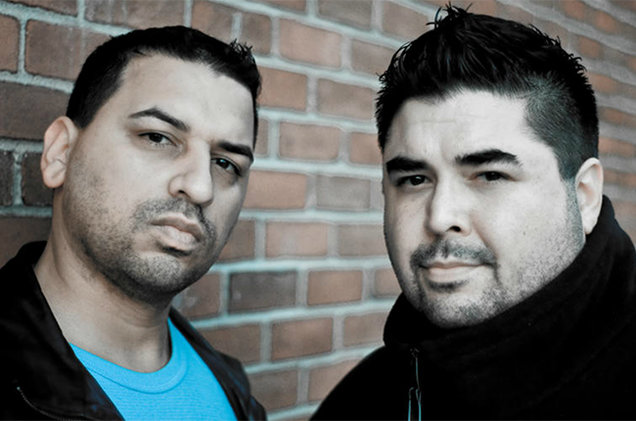 Courtesy Photo
DJ Guido Osorio, one-half of Long Island-based DJ/production duo Razor N' Guido, died of a sudden heart attack on Saturday, Feb. 20. He was 46.
DJ Razor (real name: Peter Osback) tells Billboard, "While my heart will forever grieve, I find solace in knowing that the world, and more importantly, myself, was blessed in knowing and sharing so much with this kind, generous and wonderfully brilliant human being. I will miss and love him always."
Gone But Not Forgotten: Music Stars In Memoriam 2016
Razor N' Guido are well-known for their innovative, progressive, hard house style, having entertained clubgoers and dance radio listeners alike for the last two decades. The pair created remixes of songs by a multitude of artists since the late '90s, including reworkings of tracks by Madonna, Rihanna, Shakira, The Notorious B.I.G., Gloria Estefan, George Michael and Kim English.
Razor N' Guido are also recalled fondly for two original productions that hit the top 10 on Billboard's Dance Club Songs chart: "Do It Again" (No. 7, 1998) and "Miss the Way," featuring Reina (No. 4, 2000). The team also charted with "You Used to Hold Me '98" (No. 36, 1998) and "Dancefloor," featuring Octahvia (No. 50, 2001).
Guido was widely loved and respected in New York-area DJ circles, for both his obvious talent in the booth and his upbeat, warm personality, drawing hundreds of social media posts of dismay, disbelief and sympathy in the hours and days following his death. New Jersey-based DJ Tony Gia tells Billboard, "I played a mash-up of Kim English's 'Unspeakable Joy' [and another track] in Miami in 2013 and he came right up to me and complimented me and said I did it justice." ("Unspeakable" topped Dance Club Songs, driven by Razor N' Guido's remix, in 1999.) "After just BS-ing with him and a few other guys I knew, he introduced himself and my heart dropped. I'll never forget that man … such a solid guy."
Currently, in addition to playing various club gigs, including the East Meadow, Long Island, club Aura, DJ Razor is also the DJ during New York Mets home games at Citi Field.
A memorial service and tribute to Guido will be held Monday, Feb. 29, at Fairchild Sons Funeral Home (1201 Franklin Avenue, Garden City, N.Y. 11530; phone: 516-746-0585).