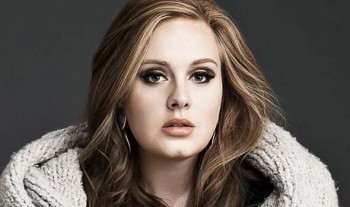 After spending 79 weeks in the Top 10, and 24 of those at Number One, Adele's 21 brought in nearly $67 million in profits to its record label XL, the New York Times reports.
The 18 million copies that 21 sold worldwide last year helped XL rake in $181 million in revenue in 2011, a nearly 400 percent increase from the $36 million it earned in 2010. Of that sum, XL paid $27.3 million in dividends – half of it to its parent company, Beggars Group, the other half to one of the label founders, Richard Russell.
According to Beggars chairman Martin Mills, their share of the XL dividends will "invest in our future." "We've sold 25 million copies of 21 around the world," he said, "and when you sell that many records, everyone makes money. Not just Adele and the label but distributors, retail, everyone." Beggars itself (which holds a partial or full ownership stake in other labels like 4AD, Matador and Rough Trade) reported $138 million in revenue and $37 million in operating profit in 2011.
While XL's success with Adele is stunning, there was a note of caution in its report. "The next Adele album may not come for some years, and it's impossible to predict its likely sales… We therefore regard this year's figures as exceptional," it stated.
Twenty months after its initial release, 21 continues to sell at an impressive rate in the States, notching four million in sales since the beginning of 2012. The record is closing in on the 10 million mark, currently short by about 125,000 copies, though it's expected to close that gap significantly by the end of the year – a push that may be aided by the recent release of "Skyfall," Adele's theme for the new James Bond flick. [RollingStone]