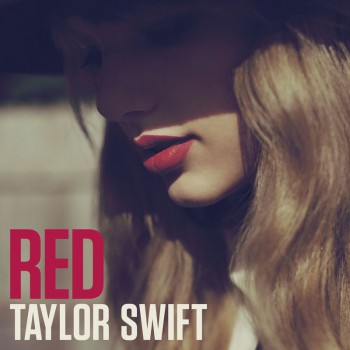 This is now a recurring trend for superstar artist releases, and a serious problem for streaming services.  Immediately after release, Taylor Swift's Red is unavailable on Spotify, as well as Rhapsody, Deezer, and other on-demand streaming services.  Separately, iTunes is plucking another plum placement, and offering strong positioning.
The obvious takeaway is that Swift, like deadmau5, Adele, and Coldplay before her, is withholding the release to maximize release revenues.
The holdout looks like it will last for at least several months (Adele, perhaps a parallel in terms of profile, refused to license for nearly 18 months).  Spotify confirmed the absence to Digital Music News this morning, while Rhapsody launched a highly-vocal protest.  Rhapsody senior director of Content Programming Garrett Kamps blogged a tirade about the decision, while rifling through a familiar set of pro-streaming talking points.   "Taylor Swift and her management made a decision not to make her new album available to Rhapsody's million-plus subscribers for several months," Kamps flatly shared.
And the talking points?  You've heard them before: streaming services pay for a longer period, access is the future, streaming beats piracy, and streaming stimulates other purchases, among others.  "At Rhapsody, we count stuff, and we know we have hundreds of thousands of subscribers who listen to Taylor; we know that many of you are diehard fans who attend concerts, buy T-shirts, all that stuff," Kamps asserted, while side-stepping the sticky point that Swift is likely to make more overall through this windowing release strategy.
The question is whether it makes sense to draw attention to the missing content.  Rhapsody, normally a low-key service, is even launching a Twitter campaign (#wherestaylor) in a very dubious attempt to exert pressure on Swift and her label, Big Machine Records.  Spotify, as usual, is staying as quiet as possible on the matter.
Meanwhile, iTunes is getting red carpet treatment, while the album has also been uploaded onto Grooveshark.  That was also the case with deadmau5, though label Ultra Records – a Grooveshark partner – subsequently scrubbed the site of the album (in case you thought that wasn't possible).  It is unclear what moves Big Machine Records will now take regarding the Grooveshark placement. [DigitalMusicNews]