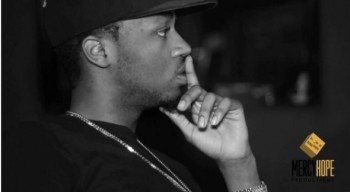 Depending on your tastes, you may or may not know producer Metro Boomin from his work with Future, Ludacris & Yo Gotti. However, even if you're unaware of the 19-year-old "Karate Chop" producer, you'll appreciate hearing how he worked his way up the ladder in this quick documentary. Shot by Mercy Hope Productions, this six-minute clip gives insight into the realities of achieving your dreams as a producer and shows how much sacrifice has to be made as a result.
Sleep? No way. Social life? See ya' later. Yet, when the grind pays off, this hit-making hermit wound way ahead of those who botched their best years bonging beers and does what he wants for a living. Time well spent, if you ask us.
Hopefully, hearing Metro speak on not hanging out during high school so he could make beats and get to this point in his career is something that should light a fire under the ass of youngbloods and budding produces alike. We're sure all ears.