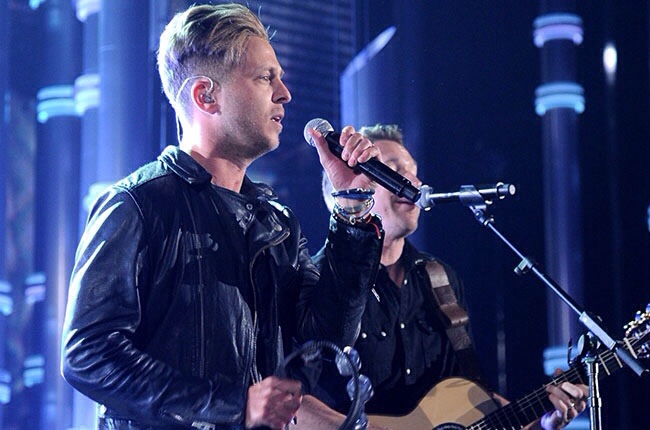 How many people does it take to write a hit song? If you're Pharrell, one. If you're Pitbull or Jason Derulo, probably eight — or more.
Billboard's recent Hot 100 chart reflects a group of hits mainly showcasing songs written solely by an act and an additional songwriter or those with seven or eight songwriters, such as Pitbull's "Timber" or Jason Derulo's "Wiggle."
What does it take to craft a hit? Who gets the credit? Is a song written by nearly a dozen people less special than a song with only two or three co-writers?
Pharrell, who has the longest-running No. 1 song so far this year with "Happy," wrote the tune alone.
"You got six, you got 18 people in the room, you don't need me," said Pharrell, who has written hits for Britney Spears and Usher. "Who am I to judge? Just because I do it my way doesn't mean it's going to be the stat[us] quo [It's' more than likely not going to be the stat[us] quo, as we see."
The songwriters on Katy Perry's No.1 hits range from four ("E.T.") to six ("Dark Horse"). Beyonce and Jay Z's latest smash, "Drunk in Love," lists eight collaborators, and Eminem and Rihanna's "The Monster" was crafted by seven people.
That's in contrast to Lorde's "Royals" and OneRepublic's "Counting Stars" — solely written by Ryan Tedder — to any of the successes from Imagine Dragons' debut album, which credits the four members and occasionally producer Alex da Kid.
"I don't think that there'll probably ever be a time, to be honest with you, that we would sit down with like six songwriters and be like, `Write an Imagine Dragons song.' It just wouldn't feel right for us," said bandleader Dan Reynolds, who will be honored Thursday night at the Songwriters Hall of Fame ceremony in New York. "I've heard about artists who have a song written for them and they embrace it … but for us, it's not real to what Imagine Dragons is."
Some of today's hits with a list of songwriters that scroll on and on include others who don't physically write lyrics: Writing credit can also be earned by producers who design the beats, artists who sing the song and add their own flavor, engineers who mix the track and others who work specifically on the melody. The publishing percentage for each person listed on the song varies, though.
"You have a programmer that's in (the studio) and they're like, `OK, give me a beat Simon.' Simon gives a beat, well now he is a part of the co-write,'" said Linda Perry, who wrote Christina Aguilera's "Beautiful" and hits for Pink.
"It's a crazy jungle in that area. In that room, I don't want to be a part of," she added. "And then you got the guy that's smoking the blunt that's paying no attention and then he's like, `Hey, say, "Chow down mother, chow down mother." Now that "Chow down mother stoner mother" is now part of the songwriting process, even if he only brought in one word."
Other times, sampling older songs adds to the lengthy list of credited songwriters. Pitbull and Kesha's "Timber" lists eight songwriters, but technically the total would be 11 because it borrows from Lee Oskar's "San Francisco Bay."
The largest group of writers to win the coveted Grammy for song of the year – a songwriter's award – is four, including Beyonce's "Single Ladies (Put a Ring on It)." Other winners with four songwriters include songs by U2, Coldplay, the Dixie Chicks and fun., where band members count for all or most of the writers.
John Legend, who has dominated the airwaves this year with "All of Me," said winning the song-of-the-year Grammy is one of his top goals. He wrote the song with Toby Gad, and said within the music business, the long list of songwriters isn't too shocking.
"But if I were a lay person looking at the credits and I saw six people wrote it, it might turn me off a little bit because you would think it's writing by committee or it doesn't feel as personal," Legend said. "But then when you understand who's involved and how they are involved, you understand it a little bit more."