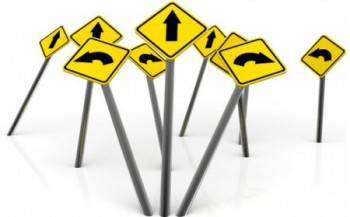 After our recent post about getting music placed in video games, we had a bunch of requests to find out also about the same process for advertising. We spoke with James Alvich from MAS (Music and Strategy) who provides a full range of solutions for brands and advertising agencies including original composition, music supervision, licensing, talent procurement, and sponsorship packages. James has over 11 years experience in advertising, specializing in television, radio and online commercial production.
ST: What is the process for placement of music in advertising?
JA: MAS will typically be called upon by our clients with a music brief or reference of a track they like, but for a myriad of reasons cannot obtain. At that point, we'll get on a creative call to discuss the creative idea, tempo, tone, and genre to best figure out what exactly the client is liking about the temp and that helps guide us to what kind of music we should be looking for. MAS has relationships with every label, library, managers, and musicians that we can reach out to in order to help us find the perfect song. After receiving many tracks, we'll sift through to send our clients only the best of the best that fit the brief perfectly.
ST: Which genres/ types of music get placed in advertising most often?
JA: I would say that the indie rock vibe has been most requested in the last few months, but every genre has been asked for. Within advertising, there is not one genre that dominates over any other. It's always based on the creative brief and what the commercial calls for.
ST: How often does advertising require original compositions vs. using existing music?
JA: I think there is a certain appeal to agencies being able to break a song or a new band, but it typically falls on the agency creative to determine what the commercial needs. Some commercials don't require a licensed track and need something scored to picture to accentuate the creativity or to set a certain mood that a licensed track may not be able to accomplish. Also, budget and timing plays a rather large role in this decision as well.
ST: How can an unpublished songwriter get considered alongside the big boys for placement?
JA: I would say to start making relationships with the different music houses, libraries, and sync pitching agencies out there. Let them represent your music, but you still retain ownership of all of your stuff. This way they can send your music to agencies, editors, and producers for consideration.
ST: How much can advertising placements pay upfront?
JA: This is a hard question to answer given that there aren't any set rates. Factors for pricing really depend on how reputable the artist is and who owns the publishing and master. Beyond popular music, it's really about where the commercial will be airing and for how long. Once you have those facts you can start to carve out pricing, but it can be lucrative if you can get your music placed.
ST: Which brands do you feel best use music in their advertising?
JA: I personally feel that Target does an amazing job with breaking new music to the masses. They seem to always have a great licensed track that, once released, becomes a major seller.
ST: What are some good ways to find out about upcoming advertisement placement opportunities?
JA: Work with a company like MAS or one of the many other music houses that have the already existing relationships and are in constant contact with the agencies and production companies involved.