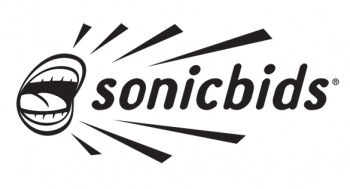 A while ago, I wrote this article about How to Get Better Results From Your Sonicbids Submissions. Since then, there have been a few changes to the site (both for promoters as well as performers). All of the advice from the first article still applies so if you haven't read it, take a look at it first.
Here's some practical advice for those of you who would like to use Sonicbids to get gigs and what my thoughts are on it (both as an artist as well as a promoter):
Make Your EPK Stand Out: There's nothing worse than submitting an incomplete EPK. This includes tour dates. Contrary to what you might think, the EPK is the first thing that the promoter sees, not the submission questions that you're sometimes required to complete. If you plan on using Sonicbids often (let's face it, it's one of the few ways to submit to SXSW, CMJ, or some other opportunities), then splurge a little and pay for the premium account, at least for the months that you're using it often. Get your elevator pitch down. Grab their attention immediately. Listing the band members in your bio (unless you have a celebrity in the lineup) is a waste of time, same with spending an entire paragraph talking about what you sound like. Instead, focus on what sets you apart from every other artist, how you will make them money, and a deep understanding of your target audience.  Use bullet points when possible: if it easier to read and you make every sentence count, promoters are more likely to read it thoroughly. If you are not as active, simply downgrade your account later.
When Submitting to Gigs, Use the Sort Function: If you want more time and attention spent on your EPK, then get in line first. When you log into your profile, click on "Find Gigs" and then sort the listings by "Date Added." Check this often. Artists that get in the door first show initiative and have a better chance of getting in (as opposed to those who submit last, after most of the decisions have already been made). Make it a weekly habit to check your status/messages from promoters and follow up. If you want to try being the last one in, you can always sort for submissions based on their deadline.
Link Your Account to All Other Social Media Sites: As soon as a promoter opens your EPK in a submission window, your social media stats are featured. In fact, they are shown more prominently than your bio or anything else. Right of the bat, a promoter will see how many fans you have on Myspace, what your Jango score is, and how many fans you have. Leave no stone unturned: even as irreverent  Myspace is, a higher number of fans on your profile still looks more impressive than an empty space. To add sites, click on "Edit My EPK" and enter the field in "Other Sites." Drag the most prominent and active sites to the top. While you're there. customized your URL. It looks much better to be sonicbids.com/BANDNAME than a collection of numbers/letters.
See What Others Are Doing: Check out the EPK's of artists getting the most gigs each week (Track Buzz) so you can see what they're doing right. Getting gigs helps you get more gigs (believe it or not, the little icons you get for "Booking your first 25, 50, or 100 gigs does stand out and is highlighted to the promoter).
Keep Up With Your Stats: If you have a premium account, you get access to your profile stats (Manage EPK>My Stats) so you can see how many views/plays you're receiving, what parts of your profile are being looked at, etc. However, one of the greatest features is the oft-ignored "Plugins" section on the right hand side. The social media stats/buzz that you see here are the ones that are shared with promoters. If the Twitter Buzz results are pulling up results that are not relevant, make adjustments to the search query so that your music is being talked about (and not something else with a similar name).
Keep the Gig Calendar Full: I know, it's a pain. Shows to enter on your own site, Reverb Nation, Myspace, Facebook Events, etc. It can get overwhelming with the amount of data entry. However, Murphy's Law suggests that wherever you forget to include your tour dates, that will probably be the area that the promoter looks at. Promoters don't have the time to following up with each of your sites to see how busy your band is. You might have an extensive tour booked all over the world on your website, but if someone looks at your EPK's empty gig list, you're going to look pretty pathetic. If it's easier, delegate calendar updates in the band to different members – just make sure that the same basic information (show time, entry fee, etc.) is the same across the board.
Whether you like it or not, Sonicbids is a tool that is being used by many, many promoters, especially larger music festivals. If you are going to use the site, then do it properly so that you can maximize the results. If not, then focus on your own sites that you do well (most of the basic principles remain the same).