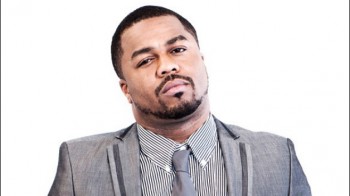 With a decade-spanning production resume that includes work for the likes of Jay-Z, Jay Electronica and Eminem, it is safe to say that Just Blaze knows a thing or two about the current state of the music industry. In addition, the New Jersey native is actively involved with the Grammy Career Day, an initiative that intends to inspire and provide direction and knowledge for students interested in music careers, and co-manages Harlem's Stadium Red Studios. More than enough reasons for us to sit down with the award-winning producer and converse about various facets of the ever demanding music industry.
Could you share some details on your involvement with Grammy Career Day? How did it come about and what does your involvement entail?
Career Day is something I've been involved in for the past two years. I got involved with the Recording Academy for numerous reasons. One of the main ones was trying to raise awareness about us in the hip-hop world being properly represented and accounted for as we've been sorely under-represented in the past. There is much more to the Academy than the Grammys and Career Day is a great example of that. It gives a chance for young people to get an inside glimpse at the inner workings of the music business first hand from all facets. We also grant some of them a chance to perform and show their talents as well as donate instruments to young people to those (or their families) who may not be able to afford them. These initiatives, as well as programs like MusicCares are just a few of the great things The Academy spearheads in an effort to preserving musical culture and take care of its own.
It appears that there is an approach between the old and new generation of hip-hop taking place. What does it mean for hip-hop as a culture?
I love what a lot of the new generation is doing. Things were questionable for a while but a lot of the young talents we're seeing emerge have grown up with all sorts of a wide range of influences and inspiration and you're starting to see the results of that diversity and accepted individuality pay off. So for them linking up with older cats in the industry, for example Dr. Dre with Kendrick Lamar, it's a beautiful thing.
Where do you see the relevance of music blogs these days with streaming services like Spotify growing?
Music blogs and streaming services such as Spotify serve two different purposes. Music blogs and the like are the new magazines and DJs that people increasingly are reading and listening to find out about new music and developments first (through blogs. Services like Spotify, iTunes and Amazon provide a legal way for people to easily obtain this music once it's commercially released. There's a slight bit of overlap in some cases but overall they're both necessary in today's ever changing musical and technological climate.
Where do you see the music industry heading?
Developments like Twitter, Facebook, and social networking in general have changed the landscape in terms of how music is discovered, promoted, and sold. Artists now have the ability to have direct relationships and exchanges with their fans and in turn, build a rapport and fan base all on their own. One of the key benefits is your fan base getting to actually know the artist beyond their music and building support for the artist themselves beyond just liking their record on the radio or TV. When people buy into an artist these days, they're not just buying into their music, but them as a person and their brand as well, so there is a stronger sense of loyalty built. This however also tends to have older label executives who aren't exactly tuned in to these new methods stuck in a place where they don't know how to operate in today's environment. It also seems to place the onus of selling records much more on the artist and team themselves as opposed to having the label support in addition to the artist's own efforts. This is all still evolving so what happens ultimately remains to be seen.
Do you have special habits/traditions while crafting records?
No special traditions, no rituals, I just go in and do the best I can do every time and try and stay inspired.
Where is the difference between Stadium Red Recording Studio and Baseline Studios for you personally?
Baseline was essentially a three person operation, including myself, partner Neysa Camacho, and our engineers. Teaming up with Stadium has made the whole process of running and operating a recording studio so much more efficient and time consuming, because there is an actual team to help facilitate it. With less pressure I can be more creative and pursue other ventures and things I'd like to do outside of music without having to worry about what's happening with the studio. It's been great so far.
What else is in store for you in 2012?
If I told you, you wouldn't be surprised when it dropped. I've been having a lot of fun doing things i normally haven't been able to engage in the past. But as of right now I am readying a European DJ tour. Stay tuned.