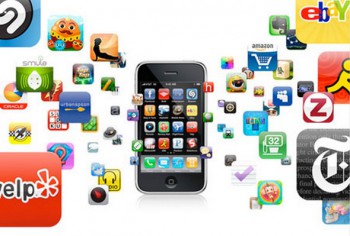 Greetings! Marissa from Team Cyber PR® here, and I have a question:   Do you consider yourself mobile-savvy?   I'm not just talking about texting (although that's important!). I'm talking about using your smartphone to tap into and enhance your online presence while being up-to-date on all of the cool apps to make your life a little easier. If you could use a little help understanding the magic of mobile, then this blog post is for you!   Here are some interesting mobile statistics to keep in mind:
There are 165 million Twitter users, and 50% of them use Twitter Mobile.
Over 1/3 of Facebook's 900 million+ users also use Facebook Mobile.
Mobile internet usage will overtake desktop internet usage by 2014.
Mobile coupons get 10x the redemption rate of regular coupons.
3 out of 5 internet searches are done with a mobile device.
91% of mobile internet access is to socialize.
In March 2012, Smartphones were in use by 50.4% of consumers in the US.
As you can see, the popularity of mobile devices is currently on the rise! And even with social connections aside, new apps are always finding ways to make just about anything possible from your phone. If you're ready to simplify your life and amplify your fan interactions (mostly for free), then get your smartphone in hand and check out these 7 apps:
1. Square / Cost: FREE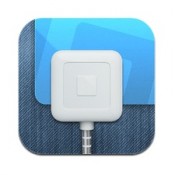 Let's say you just played a  show, and you've got a newly converted fan that absolutely can't get enough of you. She loves your music so much that she wants to buy 5 CD's – one for her, and the rest for some family and friends. Awesome, right? One problem, though – she only brought her credit card. Well, that's a bummer. How are you going to scan her card without some sort of card reader? Oh, wait, do you have a smartphone? Then consider your problem solved!   Square is a fabulous app that allows you to swipe any credit card and deposit the money into your bank account. Once you sign up on the website, they'll send you your free card reader. Then just download the app and set everything up, and you'll never have to worry about the "cash-only" dilemma again!   Read the rest of them after the jump! –Music Think Tank
2. Tweetbot  / Cost: $2.99
Twitter is one of the easiest ways to keep up with your network in real time while you're out on the road. While Twitter does have its own app, many find it somewhat lacking. For a Twitter app with a little personality and some cool features, why don't you try Tweetbot?   Tweetbot lets you read and create tweets, of course, but there's more! You can create lists of different types of people, such as co-workers or fans by location, and view timelines of only their tweets. You can also read a whole conversation thread with a single swipe of your finger, and customize the app so you can use it however you'd like best.
3. Facebook / Cost: FREE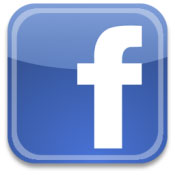 You DO have a Facebook fan page, right?! Good!
Make sure you're staying on top of your page with the Facebook app. Let everyone know what you're up to, scroll through your news feed, upload your cool photos easily, and check into your favorite coffee shop! You can pretty much do anything you could normally do with Facebook, right on your phone.
4. Instagram / Cost: FREE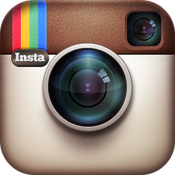 Think you're a good photographer? With Instagram's effects, you could even wow yourself. And with photos acting as one of the most well-received and popular kinds of Facebook updates, there's no reason not to post them more often!
Instagram provides a smooth, easy, and great-looking interface to snap pictures with your phone, add different filters to transform them, and share them easily with your social networks. Warning: it can be addictive!
5. Dragon Dictation / Cost: FREE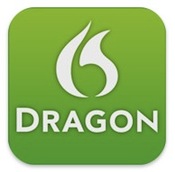 Okay, so you're out getting some lunch with your buddies, and suddenly…inspiration hits. You saw or heard something, and you got a cool idea for some new song lyrics. But you're in the middle of lunch, so what do you do? Quick – just record your voice!
To record your voice and turn it into text with surprising accuracy, give the Dragon Dictation app a shot. You can even use it to write emails, which could be especially helpful if you aren't the world's fastest texter.
6. Tonepad / Cost: FREE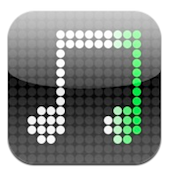 If you've ever wanted to create musical compositions on the go, then you should start playing around with Tonepad! This nifty app lets you play different notes with a touch of your screen. There's no limit to the number of songs you can create and save!
If you want to share your creations, you can hit the "Upload" button to get a special code and give it to your friends. If they also have the app, they can input the code and hear what you made. Now, start creating!
7. SendHub / Cost: FREE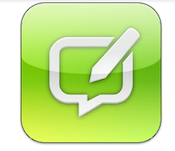 Mobile marketing has actually been around for a while, but many still aren't taking advantage of it because they're not sure how. One of the reasons it's so useful is because people tend to have their phones with them all the time. How do you reach out to your fans and let them know you have a surprise show that night? The same way you'd reach out to any of your friends: with a text!
SendHub is a service that allows you to send texts to groups of people, and they've just released a mobile app. Just sign up on the website with your mobile number and download the app to use the site easily from your phone. SendHub provides you with a unique number, so your real number can stay private. Anyone can subscribe to your group texts by texting the group's keyword to your SendHub number, and can unsubscribe by texting "STOP." The app lets you create your groups right out of your iPhone contact list and manage your account on the go! A free account gets you up to 1000 messages per month and up to three groups, with 50 numbers max per group.