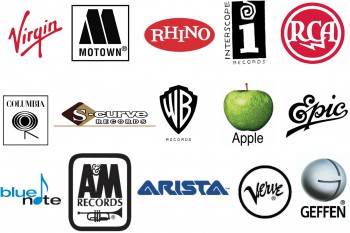 As part of our year-end special, we asked you, the audience three specific questions about 2012 — and we got dozens of thoughtful, intelligent, well-considered responses. In the last of three questions we asked the industry  "What will the most important/influential issue facing the music industry be in 2013?" To which we got a huge variety of answers: ticketing, the decline of physical sales/rise of digital, the Internet Radio Fairness Act, UMG/EMI, EDM, and everything in between, ending on an up note from attorney MaryAnn McReady. HUGE thanks to everyone who took the time to respond, and you can see all of our year-end coverage right here. Happy holidays!
QUESTION: What will the most important/influential issue facing the music industry be in 2013?
Rich Bengloff, President, American Association of Independent Music 
For the foreseeable future, music monetization will be the key issue, so that we can continue to encourage artists to make great music and then have the funds to have support staff and expense budgets to market and promote our music so it rises from obscurity above the release glut. New revenue opportunities abound and grow, so I am optimistic.
Read the rest after the jump! [Billboard.biz]
Andy Cohn, Publisher, The Fader
The continued and painfully slow demise of the record-label business model and continuing rise of DIY artists finding ways to blow up without their help.
Helen Smith, General Chair, Impala
Confronting the myth that copyright is a barrier.  Improving the image of artists' and writers' work as having real value and being indispensable – to art, to business, to the online market .
Vickie Nauman President, 7digital North America
More artists and songwriters being empowered, and getting fairly compensated for their work. It's very difficult to be an artist in the digital era — it has meant you need to be a marketer, a techie, a businessperson, amd a roadie, as well as a guitarist. This is very challenging! Artists and songwriters absolutely must ensure they are collecting each penny across all service types, because in aggregate it adds up — YES it is mundane to manage your data, but registering with all performing rights organizations, collection societies, and services is essential as the foundation.
Tom Windish, President, The Windish Agency 
The EDM bubble gains steam in some circles and loses a lot in others.

Tom Corson, President and COO, RCA Records
The continued rise of the single, the struggle to sell albums and the expansion of streaming/subscription and what that means to charts. The connection with the consumer/user is morphing from transactions to experiences.   This is turning many of our marketing and branding assumptions and models sideways or upside down.  Very soon it will be less about the user/consumer putting their cash down for content, but more about getting their full attention so they search out and stream the artist's content.  It's an on-demand world!
Sarah Hogan, Senior Publicist, Force Field PR
I think the Internet Radio Fairness Act will have a big impact on 2013. I think that record labels will start to opt out of making their releases available through streaming services out of frustration over royalties. I also think that more labels will decide to use services like Drip.fm, which is a platform that labels such as Ghostly, Stones Throw, and Polyvinyl are already taking advantage of.
Michael Schneider, Artist Relations, BandPa ge
The rise of artist content access on mobile. Fans will be able to do everything within the mobile experience from music purchasing, concert tickets, all social media, and more. The industry will find new ways to monetize the mobile experience and fully engage the fan experience! 

Nick Eden, Writer, SoulTrain.com
2013: I think the big story of 2013 will be the effect of the revision of the US Copyright Law. 35 years after 1978, the recordings and songs "owned" by record labels or publishers will revert to the artist or songwriter regardless as to whether the artist or songwriter was recouped or un-recouped. So it'll be interesting to see how some labels, whose cash cow has been reissues of past hits, will survive and thrive.
Jim Donio, President, NARM/digitalmusic.org
The most important or influential issue facing the music industry in any year is how we best deliver great music to fans where, when and how they want it. While recent forecasts have indicated that the CD will continue to be a noteworthy part of the marketplace mix for the next five years or so, I would have to say that dialogue about the growth and positioning of the streaming and subscription model will likely be a primary topic of discussion over the next 12 months.
Kenneth Rhodes, Director of Purchasing, Ingram Entertainment Inc.
Retail. Music, in physical format, will continue to shrink to being only three major retailers: Best Buy, Target and Wal-Mart. And one of those three business might NOT survive 2013. Trans World can't last forever. Can the truck and travel industry become more of a destination for physical music and video formats? There are a lot of locations, incredible margin pressure, and a need to show category growth in year-to-year comps. Can these three issues somehow work together to allow this category to survive in these locations? Suppliers need help from the labels to try and make this happen.
David Mikael, singer
More of the same really except it will be interesting to watch the rebuilding of EMI into the UMG, to see if they do what they said and use it as an opportunity to develop and spend on A&R. Then to watch which new online platform changes the game next whether it's the next Spotify or the rebranding of Myspace or a real challenger to Facebook. I think we'll see some more game-changing brands come into focus. 

Alison Smith, Senior Vice President/Performing Rights, BMI
The most important issue facing the music industry in 2013 is keeping up with the rapid growth of digital purveyors and being able to create processes that are efficient and income generating for music creators, while protecting their copyrights. We've seen an increase of 27% in our new media and digital revenues from FY 2011, due in large part to the rise in use of music by BMI's 10,000 digital licensees.  Developing platforms to harness the growth in digital and new media is a necessity in 2013, especially for BMI.
Dave Haynes, VP Business Development, SoundCloud
It's difficult to pin it down to one particular issue but for me there are a couple of bigger trends that will dominate 2013. Firstly, the importance of data within the industry. Secondly, the role of technology in driving discovery and curation of great music as consumers move from ownership to access. And last but not least, how the industry can foster innovative new business models that are sustainable for all stakeholders.

Julien Mitelberg, CEO, Bandsintown
The idea of social discovery and push notifications in music is going to be huge, and we've seen it just recently with Spotify's new Discover platform. The tangibles – songs, tour dates, distribution methods, etc. – are all out there, but apps and social networks are now figuring out how to actively promote the data, whether it's connecting fans to likeminded listeners or albums and concerts that they might not know about.

Larry Miller, Executive Vice President and General Manager, MediaNet
I've been watching the ongoing debate concerning the Internet Radio Fairness Act (IRFA) with great interest, and in 2013 I hope and expect there to be increased conversation about comprehensive music licensing reform. While this certainly isn't a brand-new debate, this is the first time since the Digital Millennium Copyright Act was passed in 1998 that we've had demand for music licensing reform from all major players, combined with Congressional support. Everyone has to keep the pressure on so we have real fairness for the entire music industry. 

Golnar Khosrowshahi, President, Reservoir
In 2013, we expect to see more of the trends that have persisted over the past few years-revenue allocations are going to continue to shift away from the traditional avenues into new royalty streams, and people are going to continue to question the livelihood of intellectual property.  We tend to take a bullish approach both in pursuing new income opportunities and protecting our writers' intellectual property, and we feel confident going into 2013 this way.
Marcie Allen, President, MAC Presents 
An important issue facing the music industry in 2013 will be the regulation of ticket pricing and managing the third party ticket process. With the alignment between AEG and StubHub, hopefully the astronomical prices demanded from scalpers and third parties can be better regulated giving fans an improved opportunity to experience the music events that they love. Along with that specific partnership, new technologies and startups are coming together as well as the hopes to globalize StubHub, which could greatly impact the live music industry as a whole.
Joe Riccitelli, EVP/GM RCA Records
The most important issue facing the music business next year: what is the floor on the physical product decreases? What started out as a projected 9% decrease has zoomed up over the year to a 18% decrease and digital sales will not offset that number. You can see the role it had in trying to accurately predict in store weeks with urban artists and to a certain extent the pop genre as well.

Robb McDaniels, Ingrooves/Fontana
Other than establishing the appropriate rates for performance royalties, as mentioned above, I think the most important issue facing the industry in 2013 is ensuring that large media and communication companies are sharing their profits with artists when those profits are generated, at least in part, on the backs of the musicians.  Obscure, mostly unrelated laws protecting "fair use" should not relieve these gargantuan companies from taking the moral high ground and supporting the ongoing health of the artist community.  It's actually easy to make a case that it's in their best interest to re-invest some of these profits back into the music industry because it will actually maintain the cycle of making profits off of the backs of these great musicians.  Remember, don't bite the hand that feeds you!
Ian Rogers, CEO, Topspin
It's hard to pick one trend but from my vantage point:
– We'll see consumer facing services achieve more scale (Pandora, Spotify, the launch of the Beats service, Songza, etc)
– As a part of the above, "Curation" by "Trusted Sources" will become the important trend in internet distribution
– We'll see artist facing services achieve more scale (Topspin, etc)
– We'll see the other players continue to redefine themselves as "artist services" companies
– We'll see ticketing become a bigger part of the direct to consumer business
Jean Nelson, The Blueprint Group
I'm going to go ahead and say downsizing labels and how music is going to be sold and marketed. Anyone can sign a buzzed about act or the new hot act on the block – but can you get an album out of that act, tour that act, turn that act into a brand?  Do you want to sell singles, like a microwaved dinner, or do you want to sell albums and enjoy the dinner?
I feel that labels today toss a single onto the radio and if it doesn't catch on immediately, doesn't secure instant ads, they let it go and forget about it. A record has to find its fans, find its groove. Look at Miguel – "Adorn" was out for months before it latched on and became a hit – and now Miguel is swimming in Grammy Nominations.
I've worked in A&R and produced albums my whole life. These days artists are coming in with their records half done. Why not have a smaller staff, less signings and work closer, as a team, effectively with the signings that you do have? I've talked to some artists who tell me, "I can't name my product manager, I don't know my radio guy, my management can't get in touch with the publicist" – that's not cool. Everyone still needs A&R, needs a plan, even if it is just a little fine tuning, a push in the right direction and a gift of the right tools to finish the album.
Marcus Grant, The Collective 
Radio is always a big issue. There are too many great artists and not enough spots to play music. Format are constantly changing. I believe  soundcloud will explode next year. Fans need another outlet to listen to their favorite artists besides traditional radio.
Syd Schwartz, Founder & CEO, Linchpin Digital
Ticketing, particularly addressing paperless and the role of the secondary marketplace.  Fans want reasonably priced access to decent seats more than 2 minutes after the on-sale, the systems to prevent scalping are still woefully inadequate and smartphones are eliminating paper faster than you can say "convenience fees."
While we're talking touring, I'll mention webcasting.  The technology is getting good enough and inexpensive enough to become a more regular part of the touring mix if the rights and radius clause issues can be addressed–no one wants to cannibalize ticket sales but there are fans hundreds of miles away who do want to virtually be there.  And fans are already holding up cell phones becoming de facto DIY webcasters and NOBODY is getting paid on those streams. 

Sam Rosenthal of Projekt Records
Certain artists will finally speak out about their "fans" financially killing them. And the fans will yawn and say, "but I want it for free." Expect pay-per-view suicides from big name, major label music artists, though their fans will stream it illegally. 

Mary Ann McCready, Flood Bumstead McCready and McCarthy
Despite all of the predictions of doom and gloom, the record business is still alive and giving the world powerful music that is coneccting and selling. God bless the record business!