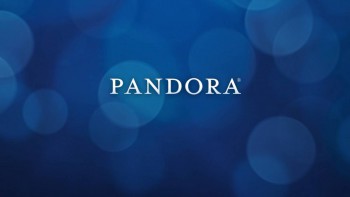 So you want to write a hit love song?
Pandora music analyst Steve Hogan has a few tips for you budding songwriters. What does Pandora know about love songs? Many folks know Pandora as an Internet radio streaming service. But the company's secret sauce is a music genome algorithm that catalogs hundreds of musical attributes for every song that Pandora streams. The algorithm lets Pandora create personalized streams for its 66 million active listeners.
But in celebration of Valentine's Day, Hogan turned the microscope on 100 popular love songs, from Jason Mraz's "I Won't Give Up" to Adele's "Someone Like You."
The results in brief:
Acoustic trumps electronic sound. More than 60% of top love songs favor acoustic instruments. "So as you're arranging your love song, include some strings, piano or acoustic guitar, as all are featured prominently on the Love Songs station," Hogan wrote in a post on Pandora's blog.
Major keys do better than minor keys. More than 90% of Pandora's most-played love songs are written in major keys, Hogan said. Examples include "My Girl," by the Temptations, and Whitney Houston's "I Will Always Love You."
Get the rhythm right. Specifically, "the tempo of love is 82.28 beats per minute," Hogan said. The Fray's "Never Say Never" and Richard Marx's "Right Here Waiting" are good examples.
Hogan also dissected the "Love Stinks" tunes that include break-up songs. Check out those characteristics on his post. [Billboard.biz]