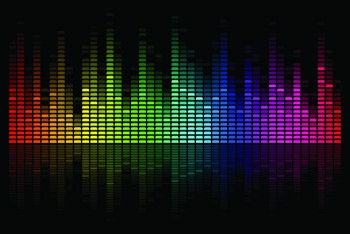 Great news for the music business, as sales broke a 12-year losing streak in 2012, posting a 0.3 percent rise in revenues to $16.5 billion, reports REUTERS, based on figures from the INTERNATIONAL FEDERATION OF THE PHONOGRAPHIC INDUSTRY. It was digital sales that showed the most growth, and compensated for losses in physical revenues for the first time.
"At the beginning of the digital revolution it was a common theme to say digital is killing music," said SONY MUSIC ENTERTAINMENT Pres./International EDGAR BERGER to REUTERS. "Well the reality is, digital is saving music. I absolutely believe that this marks the start of a global growth story. The industry has every reason to be optimistic about its future."
The IFPI figures showed digital sales were up 9% from 2011 to $5.6 billion. Those sales accounted for 34% of overall income for the music business. Download sales were up 12% percent to 4.3 billion units and digital album sales rose 17% to 207 million.
REUTERS noted, "subscription services such as SPOTIFY and DEEZER 'came of age' last year, according to the IFPI, and are expected to cross the 10% mark as a share of total digital music revenues for the first time. SPOTIFY has more than five million paying subscribers compared with three million at the end of 2011, and is the second largest source of digital music revenue in EUROPE. DEEZER has also expanded rapidly, reaching three million paying subscribers worldwide."
WMG Head of Global Marketing STU BERGEN said, "Until recently, the vast majority of our revenues came from a handful of countries. Today, digital channels mean we can monetize markets worldwide much more effectively."
"In great news for the music industry, the IFPI has announced that global music revenues increased in 2012 for the first time since 1999 NARM Pres.Jim Donio said in a statement. "While the overall 0.3% rise was modest, it was fueled in part by a 9% jump on the digital side, an exciting development that bodes well for the future. The year also saw a significant expansion of subscription and streaming models, with a 40% rise in the number of fee-paying customers. We have now had a full year to measure the impact of these services such as SPOTIFY, RDIO, and more in the U.S., and they are expected to account for more than 10% of total digital revenues worldwide for the first time. We have now recorded a year of sales growth in 2011 and a year of revenue growth in 2012, and with Nielsen predicting that sales will remain more or less stable over the coming years, this is a good indicator of the industry's global health." [AllAccess]