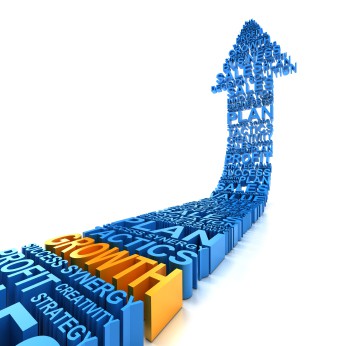 The music industry, the first media business to be consumed by the digital revolution, said on Tuesday that its global sales rose last year for the first time since 1999, raising hopes that a long-sought recovery might have begun.
The increase, of 0.3 percent, was tiny, and the total revenue, $16.5 billion, was a far cry from the $38 billion that the industry took in at its peak more than a decade ago. Still, even if it is not time for the record companies to party like it's 1999, the figures, reported Tuesday by the International Federation of the Phonographic Industry, provide significant encouragement.
"It's clear that 2012 saw the global recording industry moving onto the road to recovery," said Frances Moore, chief executive of the federation, which is based in London. "There's a palpable buzz in the air that I haven't felt for a long time."
For years, the music industry's decline looked terminal, with the record companies seemingly unable to come up with digital business models that could compete with the lure of online piracy. Last year, however, digital sales and other new sources of revenue grew significantly enough to offset the continuing decline in CD sales.
"At the beginning of the digital revolution it was common to say that digital was killing music," said Edgar Berger, chief executive of the international arm of Sony Music Entertainment. Now, he added, it could be said "that digital is saving music."
Digital revenue comes in a variety of forms. Sales of downloaded singles and albums, from services like Apple's iTunes, continue to grow. More promising for the industry, however, are subscription-based offerings, including Spotify, Rhapsody and Muve Music. The number of subscribers to services like these grew by 44 percent last year, to 20 million, the federation said.
Several new entrants are expected soon, including subscription services from Apple and Google, promising additional subscriber fees and licensing revenue for the record companies. Other sources of revenue, including royalties from musical performances and marketing uses of music, have also been growing.
The industry's state of health remains highly uneven around the world. Over all, eight of the 20 biggest music markets showed growth last year, but in some countries that the industry classifies as "emerging," like Russia and China, piracy remains endemic and legitimate digital services struggle.
There are also worrying signs in some more developed markets that had previously been relatively robust, like Britain. There, the recent bankruptcy of the leading retail music chain, HMV, has prompted fears about an acceleration of the decline in CD sales.
In the United States, sales slipped slightly last year. But Enders Analysis, a research firm in London, predicted in a separate report published Tuesday that a turnaround there would begin this year, with revenue rising to $5.35 billion from $5.32 billion.
Alice Enders, a senior analyst at the firm, said growth in the coming years was likely to remain slow as CD sales continued to plunge. Still, given that industry executives had grown accustomed to more than a decade of falling revenue, the performance last year was encouraging.
"It's huge," she said. "It's a milestone."
Even if the music business never bounces back to anything near its former size, it could still return to robust profitability in coming years, Ms. Enders said. That is because the shift to digital delivery of music lowered the record companies' costs.
Record companies were initially reluctant to embrace digital methods of distribution, seeing only the threat from online piracy, rather than the opportunities of new business models. Over time, digital business models that were initially dismissed — free, advertising-supported music like one of Spotify's services, for example — were brought back in from the cold.
By last year, according to the industry federation, the music business generated 34 percent of its revenue from digital sources, putting music substantially ahead of other media. In several countries, including the United States, India, Norway and Sweden, digital sales already make up more than half of music revenue.
Now music executives, having been written off as dinosaurs, are finding their skills and knowledge back in demand.
Book publishers in London and New York, for example, have been hiring digital experts away from record companies, analysts say, as they seek to build up their e-book businesses.
Had the music industry been more open to change in 1999, some analysts say they believe, it might not have taken more than a decade to get to this stage.
"If there is a lesson to take away, it is probably that the earlier you can embrace new business models and services, the better," said Paul Brindley, chief executive of Music Ally, a consulting firm in London. "Whether this is signaling a turnaround that will lead to inexorable growth, who knows? But it does at least signal a bottoming out, with room for growth." [NYTimes]