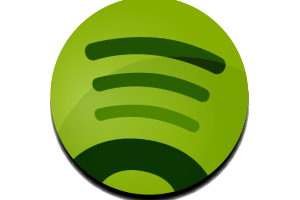 Documents filed by holding company Spotify Technology show that revenue more than doubled in 2012. The music streamer's revenue took in $577 million USD, as it doubled it's user base and expanded into new markets.  Spotify currently has about 20 million active users of which 5 million pay for a premium mobile and ad free subscription.
Net losses also increased, but not as quickly as overall revenue. In a sign that offers hope for Spotify's future, 2012 losses were $77.4 million, up 32% from $58.8 million in 2011.  The company says it pays about 70% of revenue to rightsholders.
Spotify's growth came both through expansion into new markets including Ireland, Germany, Australia and New Zealand, and it's integration with Facebook. After launching in mid-2011, the Facebook music integration took off . By April of 2012, 17.5 million Facebook users were using Spotify via the social network..
Northzone, Kleiner Perkins Caufield & Byers, Accel Partners and DST are Spotify's major investors, and all three major label groups are also stockholders.  But the company does not rule out future fundraising, according to Reuters. "We cannot exclude the need or desire to raise more funds in the future to fund future growth initiatives," Spotify said in the Luxemborg filing.