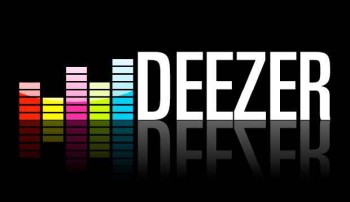 Deezer, the Paris-based music streaming service, has secured $130 million in what is being called the largest-ever funding round for a startup in France.
The fundraising – led by Access Industries, the Len Blavatnik-owned U.S. company that bought Warner Music Group last year – should help drive the Spotify-like service as it makes a push to launch in more countries.
Deezer, which is popular in France but has been slow to reach audiences abroad, went live in Canada, Australia and New Zealand in April.
"This investment comes at the right moment to change the scope of ambition," CEO Axel Dauchez told the European edition of the Wall Street Journal. "We have proved the model. We have proved that in some countries that have never monetized before we are currently generating revenue for the music industry."
In December, the French company was dramatically outpacing Spotify in its user base – with 20 million users to Spotify's 12.5 million, though the Swedish service has far greater brand recognition internationally.
But unlike Spotify, which now has a sizeable U.S. userbase, Deezer said last year that it plans to bypass the U.S. and Japan from its list of countries, claiming it's "due to market saturation and low growth forecasts" and the fact that the two represent "only" 25 percent of global music consumption.
Spotify initially sidestepped the U.S., too, while the company negotiated partnerships with American record labels.
However, the Swedish service never specifically snubbed the U.S.
For Deezer, it remains unclear if its plans have changed. [YahooMusic]