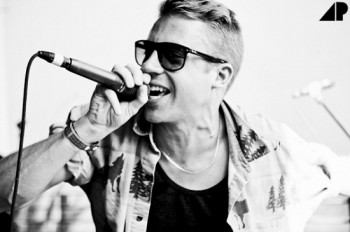 The good people over at Rap Rehab took the time out to chop it up with Zach Quillen, indie star Macklemore's manager. They talk 4 things you can learn for their rise. All you indie artists should be paying close attention.
1. Apply the 80/20 rule to your social media strategy. Rather than create a profile on every semi-popular social media platform, Macklemore focuses his efforts on Twitter, Facebook, and his official website, which is run through the Tumblr platform.
"We never wanted to overdo it [with our social media accounts]. I think a lot of bands, if you go to their websites, you find ten different social media options, and as fans I think that can lead to a bunch of news and confusion, like 'where do I go?' So we really wanted to focus on those three places."
2. Fans respect authentic brands. The key to connecting with fans via social media is authenticity. Whether it's a new Facebook status update or an open-letter to fans posted on his Tumblr, Macklemore's voice is always the voice behind it.
"Macklemore doesn't have somebody tweet for him, it's always his voice, and the same with the Facebook and Tumblr. We make it super easy and accessible to them so they continue to be the ones in contact with fans and in control of their message at all times. These guys care a lot about that."
3. Don't forget about your official domain. Although he has a very strong social media presence,Macklemore still has an official website, Macklemore.com. While current fans may be more likely to follow Twitter or Facebook for their day-to-day updates, Quillen notes that new fans are using Macklemore.com as a starting point because when you Google 'Macklemore', the official domain is one of the first two results.
"It's important to have that one place that's deemed as official and anything you see on this is coming directly from Macklemore"
4. Don't rely on the Internet for everything. As important as it is to have a strong web presence, it does not ensure the kind of success Macklemore has experienced independently. Specifically, the foundation that Macklemore's touring success was built on came from a non-digital type of grind.
"I didn't use a lot of social media in the early days of determining their touring strategy. I don't think I really paid much attention it. It was mostly about taking evidence from the actual shows. We would put a small show on sale in a market that we felt like was either close to home or a market that should sell well. So we would put on a small show in a city like San Francisco and if it sold out, we would grow from there." [AlLindstrom]